This month we feature several major artists at the SUNSIDE in Paris!! On July 12th, saxophonist RICKY FORD and drummer DOUG SIDES will set fire to the club with their Power Quartet for a live recording — be there to contribute to the burning spirit of jazz!!  On July 25th RONNIE LYNN PATTERSON, the pianist from Mississippi, will make a rare appearance with his trio, playing his own revamped version of  music by Earth Wind and Fire, George Benson, Eddie Palmieri and The Doors… Gorgeous music you can't do without!! We'll see you there!!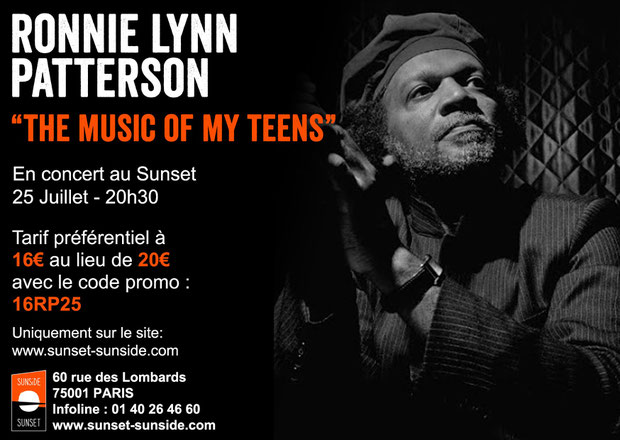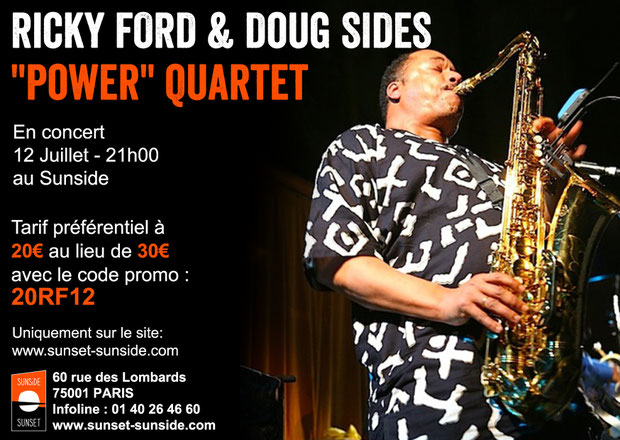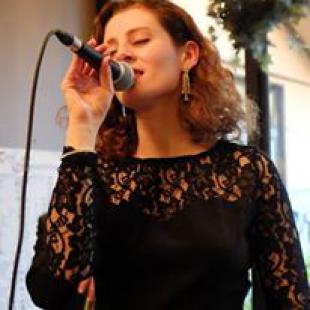 Sarah Thorpe & Talib Kibwe (TK BLUE) 6tet
feat. Darryl Hall, John Betsch.
Mercredi 20 mars : Cercle Suédois : 242 rue de Rivoli, Paris 1er. Concert à 19h30.
Samedi 23 mars : La Fontaine de Belleville : 31-33 rue Juliette Dodu, Paris 10e. Concert à 16h30.
Dimanche 24 mars: Lou Pascalou, 14 rue des Panoyaux, Paris 20e.Concert à 20h.
Le saxophoniste Talib KIBWE (alias TK Blue), arrangeur et complice de Randy Weston durant 25 ans, rencontre la vocaliste franco-britannique Sarah THORPE pour une série de concerts préparant leur prochain enregistrement commun.
Latin, funky, sensible, l'univers de Sarah THORPE et sa voix toujours mélodique prennent des couleurs avec TK Blue, à la flûte, au sax alto et soprano. Sarah présentera ses nouvelles compositions avec des arrangements de TK Blue et Olivier Hutman et des morceaux de Carmen Lundy, Wayne Shorter, Randy Weston, Horace Silver… Un univers composite mais ancré dans le jazz le plus sincère!
Sarah THORPE est la voix qui monte dans la scène jazz. Formée par Michele Hendricks, elle affirme une musique en constante évolution, au romantisme vivace porté par sa voix claire.
Ces concerts sont placés sous le signe des rencontres grâce au renfort cuivré de Hermon Mehari (tp) ou Ronald Baker (tp, voc) et à la puissance rythmique du grand John Betsch (dm).
Un groupe inédit, une musique toute fraîche, pleine de groove et de belles mélodies : il faudra être là!!!!
Le Cercle Suédois: Hermon Mehari, Olivier Hutman, Blaise Chevalier, John Betsch
La Fontaine de Belleville: Hermon Mehari, Olivier Hutman, Blaise Chevalier, John Betsch
Lou Pascalou: Ronald Baker, Olivier Hutman, Darryl Hall, John Betsch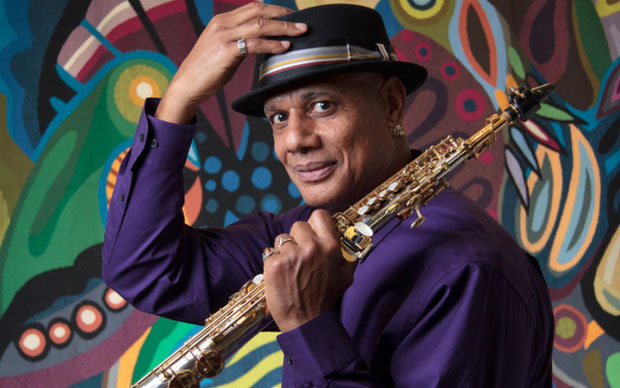 Talib Kibwe & Kirk Lightsey
Mardi 2 avril, Le Marcounet, péniche amarrée au pied du Pont Marie,
Paris 4e.
Concert à 20h
Né à New York en 1953 d'une famille de Trinidad et de la Jamaïque, Talib Kibwe (TK Blue) s'est formé auprès de Billy Mitchell, Jimmy Heath, Frank Foster, Thad Jones, Ernie Wilkins ou Billy Taylor.
Plongé dans la richesse de cette tradition, il s'est forgé une personnalité origianle qui lui a valu de jouer avec Jaki Byard, Sam Rivers, Chico Hamilton, Dollar Brand (Abdullah Ibrahim) et le Spirit of Life Ensemble.
Il s'est distingué comme directeur musical des groupes du légendaire Randy Weston et a construit une belle discographie dont le dernier opus s'intitule Amour (Dot Time Records).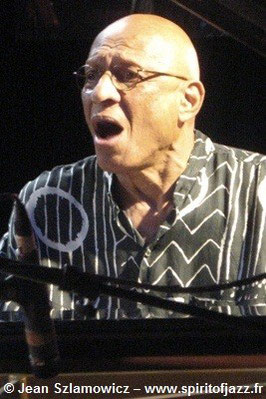 Le pianiste Kirk Lightsey est un des grands stylistes du piano contemporain, entre McCoy Tyner et Herbie Hancock, il a trouvé une voix parfaitement originale, d'une vitalité rythmique incroyable.
Né en 1937 à Detroit, il a accompagné de Dexter Gordon, Roy Hagrove, Chet Baker, Gregory Porter, Ricky Ford… 
Représentant d'une époque sans oeillère stylistiques, Kirk Lightsey s'est exprimé dans une variété de styles qui dessine les contours d'un jazz authentique.
Sa musique est unique et d'une intensité permanente. Un grand monsieur du piano!
Sur la péniche du Marcounet, la rencontre avec Talib Kibwe sera explosive!
Ronnie Lynn Patterson & Peter Giron Duo
Dans le cadre du festival Jazz à la Cité, avec la Fondation des Etats-Unis
23 octobre 2018                                20h00                                      Entrée libre
Cité Internationale Universitaire de Paris .
15 Boulevard Jourdan 75014
Né en 1958 à Wichita, l'extraordinaire coloriste Ronnie Lynn Patterson possède un parcours singulier. Parisien venu du Mississippi, il possède un univers éclectique où classique et blues se mêlent avec une cohérence qui lui est toute personnelle. Un musicien rare ! Dans son univers unique se mêlent Rachmaninov et Keith Jarrett, McCoy Tyner et Morton Feldman sous l'égide d'un blues ouvert et inventif. Ses rencontres avec Martial Solal ou Aldo Romano, Beñat Achiary ou Jeff Boudreaux témoignent de la curiosité enracinée d'un pianiste polyglotte (du basque au yiddish !) dont la musique est toujours surprenante.
L'énergique Peter Giron (né à New York, 1952) possède un monde tout aussi contrasté où l'on rencontre le blues de Luther Allison, celui de Charles Earland ou d'Archie Shepp ainsi que les belles rencontres avec Kurt Elling, Dave Liebman, Ted Curson, Rhoda Scott, Hal Singer ou Kirk Lightsey. Avec un instinct rythmique polyvalent, il inspire les solistes et nourrit de superbes interventions le trio qu'il anime avec Jobic Le Masson (p) et John Betsch (dm). Pédagogue et infatigable performer, il apporte à ce dialogue son expérience et un don pour l'écoute d'une réactivité lumineuse.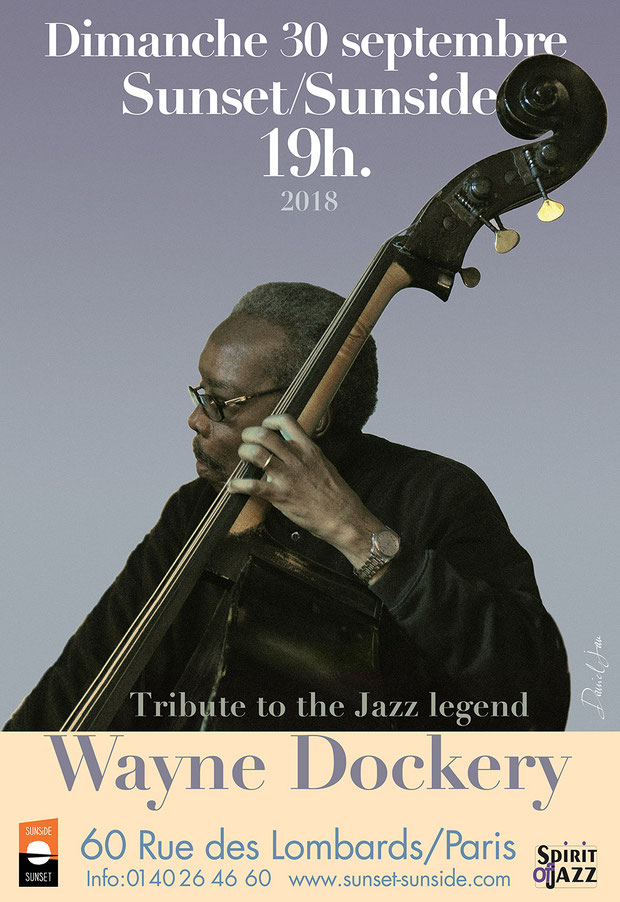 Tribute to Wayne Dockery (1941-2018)
Wayne Dockery était un immense contrebassiste. Il a apporté sa pulsation et son phrasé inimitables à quantité de musiciens, au premier rang desquels George Benson, les Jazz Messengers, Archie Shepp, Sonny Fortune, Junior Cook, Hal Galper, Sunny Murray, Benny Golson…
Traversant toutes les frontières stylistiques pour ne reconnaître que celles de la sincérité du jazz, il possédait le don de savoir faire sonner n'importe quel groupe. Avec sa sonorité puissante et nerveuse, il imposait toujours sa voix avec vigueur.
Installé en France depuis le début des années 1990, il a contribué à la vitalité de la scène parisienne avec modestie, constance, inspiration.
Avec Spirit of Jazz, nous avions réussi — à une unique reprise, en 2010 — à vaincre sa modestie en le faisant jouer en leader pour évoquer la musique de McCoy Tyner.
Rejoignant l'initiative du saxophoniste Adrien Varachaud, il était logique que SOJ lui rende un hommage associant les musiciens qui l'avaient côtoyé.
La soirée débutera à 19h00 et verra se succéder divers musiciens, avec leur groupe et en jam session.
Nous pouvons annoncer la présence de Kirk Lightsey, Alain Jean-Marie, Darryl Hall, Glenn Ferris, Adrien Varachaud, Laurent de Wilde, Olivier Hutman, Steve Potts, Doug Sides, Steve McCraven, Katy Roberts, Vincent Bourgeyx, Joan Minor, Ronnie Lynn Paterson, Philippe Soirat, Ichiro Onoe, Rasul Siddik, Dominique Lemerle, Sylvia Howard, Mra Oma, Sam Coombes, David Prez, Emmanuel Bex, Franck Amsallem, Marie-Ange Martin, Jérôme Barde, Eddy Charni, Gilles Naturel, Harry Swift, Simon Goubert, Nicolas Sabato, Peter Giron, Matyas Szandai, Gildas Scouarnec, Jean-Philippe Viret…
C'est évidemment une liste susceptible d'improvisations et de variations diverses.
On lira aussi les témoignages de ceux qui ne peuvent être présents mais qui ont tenu à s'associer à cet hommage : George Benson, Sonny Fortune, Benny Golson…
On aura également une pensée pour le pianiste Tom McClung, son partenaire au sein du quartet d'Archie Shepp, disparu lui aussi un an auparavant, qui faisait partie de la même famille de musiciens inventifs, originaux, sans œillères.
Dans une belle interview, Wayne Dockery parle de la beauté et du swing. C'est ce dont il sera question le 30 septembre 2018 au Sunside à Paris.
Tickets: 10 euros, au bénéfice de la famille de Wayne Dockery. 
Spirit of Jazz partenaire du colloque Musique et Pouvoir à l'Université de Bourgogne
Concert de RICKY FORD, DARRYL HALL, JASON MARSALIS
Avec le soutien de l'Ambassade des Etats-Unis d'Amérique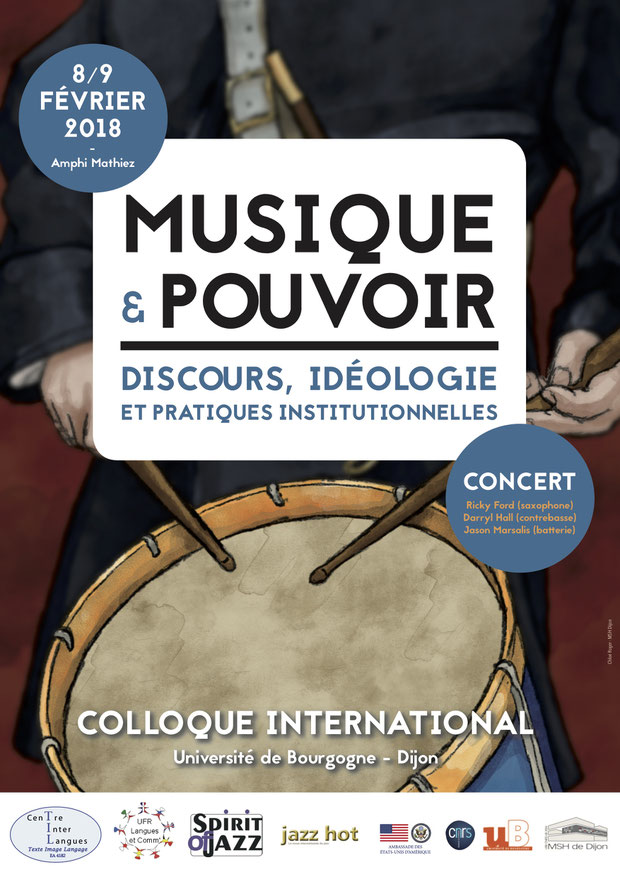 Table ronde sur le thème "Jazz, musiques actuelles et institutions en France", animée par Jean Szlamowicz avec Ricky Ford (saxophoniste, directeur du festival de Toucy), Yves Sportis (rédacteur en chef de Jazz Hot), Ludovic Florin (Université de Toulouse Jean-Jaurès), Xavier Felgeyrolles (Space Time Records ; Jazz en Tête). 
Interventions sur le jazz en Pologne, le jazz durant la Guerre Froide, etc.
Pour le programme complet : site de l'Université de Bourgogne
Infos pratiques: ici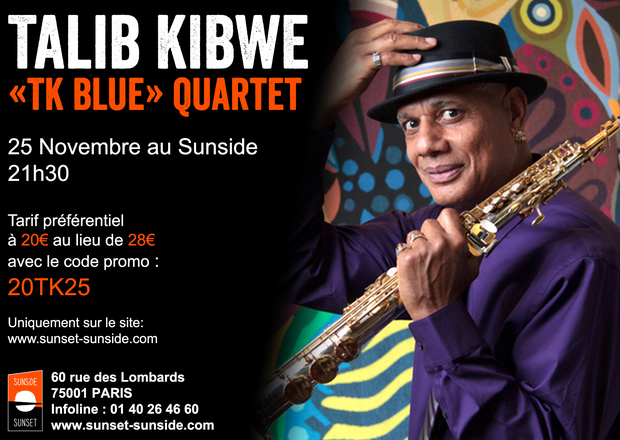 TK Blue at the SUNSIDE in Paris, 25th Nov. 2017. Feat. Olivier Hutman, Nicola Sabato, John Betsch.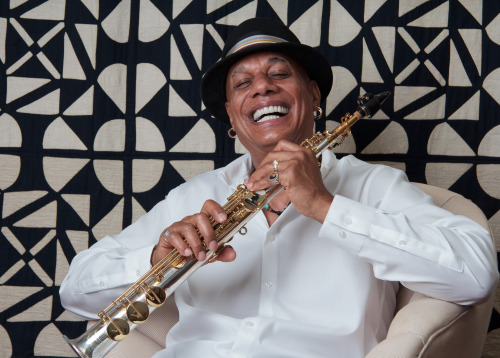 Talib Kibwe. AMOUR (Dot Time Records)
Freshness. Honesty. Inspiration. That's all it takes in terms of aesthetic doctrine. T.K. demonstrates with his latest album that jazz can be kept alive without resorting to dubious recipes in synch with the taste of the pop merchants.
Born in New York in 1953, of Jamaican and Trinidadian descent, he learnt music with Billy Mitchell, Jimmy Heath and other Harlem Jazzmobile teachers such as Frank Foster, Thad Jones, Ernie Wilkins and Billy Taylor. This account for being steeped in the deepest jazz tradition.
Among his first major gigs, playing with Jaki Byard, Sam Rivers, Chico Hamilton, Dollar Brand (Abdullah Ibrahim) whose band comprised Carlos Ward, Hamiett Bluiett, Roy Brooks, John Betsch and Johnny Dyani, probably accounts for the extent of his stylistic openness.
Unsurprisingly, his avid personality led him to play in a great variety of contexts. He went on to play with the Daoud-Davis Williams' Spirit of Life Ensemble and never ceased to record and tour with Randy Weston. His initiatives as a leader or co-leader with James Weidman, Onaje Allan Gumbs, Santi Debriano, Guillherme Franco, Jayne Cortez have all proved immensely original.
A very idiosyncratic player, T.K. Blues displays the influence of Roland Kirk, Yusef Lateef, as well as well-rounded bebop phrasing and a tone reminiscent of Bobby Watson on alto.
This album is an accomplished example of jazz invention. Whether tackling the classic medium blues ("Dream Time" with some funky grooves thrown in) or a delightful jazz waltz ("Parisian Memoir"), he always manages to conjure arrangements that are complex and easy-flowing at the same time.
The Randy Weston influence is obvious ("Hi-Fly") but the African, Brazilian, Cuban touches, so prominent here, were always part of T.K's own music. Not only do the Latin and African influences stand out, but they're soaked in swing and blues, with a constant melodic tenderness that is reflected in the title. His Latin reading of "Infant Eyes" on soprano is a gem.
It is not easy to be consistent when one mixes influences. It takes a tremendous personality to make them meaningful. T.K. Blue does that but also showcases the huge creative potential of all the jazz genres, exploring them with mastery and excitement on all his horns and bringing together beautiful musicians who all contribute to the lively poetry of this unique recording.
Titles. Banlieue Blue; Infant Eyes; Parisian Memoir; A Single Tear of Remembrance; Resolution; Dream Time; 204; Abdoulaye; Requiem for a Loved 1; Petite Fleur; Elvin Elpus
Personnel. T.K. Blue (as, ss, fl) + Warren Wolf (p, vib), Jeff Reed (b), Eric Kennedy (dm), Roland Guerrero (perc.); Zaccai Curtis (), Essiet Essiet (b), Winard Harper (dm), Grégoire Maret (hca), Etienne Charles (tp)
Recorded in May 2016, Dot Time Records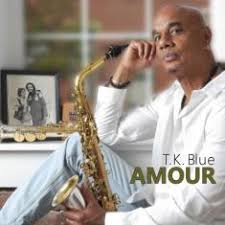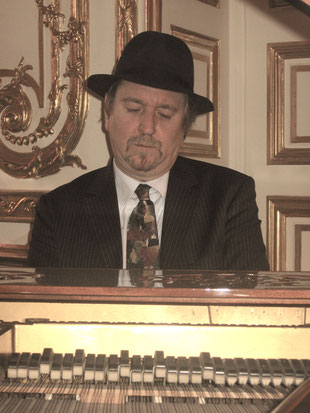 Tom Mc Clung
Pianist Tom McClung died during the night between Saturday 13rd and Sunday 14th May 2017.
His passing is not something that feels natural. He was so deeply rooted in the French scene that his demise is hardly believable at all. I'm afraid my first thought when I am going to need a pianist will still be to call him. Unfortunately, there will be no answer. Tom always answered. He was always ready to play.
I had first heard him in the late 1990s at Le Relais de l'Isle, a very small restaurant on the Ile St Louis in Paris, run by Christophe Lepelletier. After the regular hours he would continue to swing on that white upright piano, always ready to play if someone sat in. Next door, he often played at the Franc Pinot, run by Jean-Marc Verbois, with Hal Singer, Bob Demeo, Joe Lee Wilson…
With Jérôme Partage, I have been so fortunate to organise concerts where he shone so brightly : a duet at the Eglise de Bon Secours with ténor saxophonist Jean-Jacques Elangué ; a trio with Andy McKee on bass and John Betsch on drums at the Sorbonne ; a quartet with Ted Curson on trumpet, Nicola Sabato on bass and John Betsch in the gardens of the 11e arrondissement ; a memorable private concert at the US Embassy in Paris with Ted, Peter Giron and Doug Sides.
Tom with Doug Sides (dm) and Peter Giron at the US Embassy in 2008. With Jean-Jacques Elangué (ts) at Eglise du Bon Secours, Oct. 2013.
In 2010, in Sarcelles, he took part in a concert led by bassist Wayne Dockery with John Betsch on drums dedicated to the music of McCoy Tyner. With very little rehearsal time, he turned in an incredible performance, letting his incredibly sprightly inspiration speak for him.
The climax for me was undeniably the night he played at the Improviste, a boat in Paris in July 2014, with Ricky Ford, Peter Giron and Doug Sides. The music was wild and fiery. He was really smoking that night, in the full embrace of the music he was creating collectively.
Sadly, these « bright moments » went undocumented.
Fortunately, his concert with Ted Curson and Ricky Ford at the Sorbonne was recorded. I remember he had just flown in from a tour and had joined the band effortlessly, delivering some magnificent solos and beautiful comping. You can hear his superb contribution on Ted Curson Plays the Music of Charles Mingus, Live in Paris (2008).
Tom with the Spirit of Life Ensemble; feat. Joe Lee Wilson (voc), Rob Henke (tp) and Ray Blue (ts), April 2008
Tom was a driving force on the Paris scene. He constantly sat in with the Spirit of Life Ensemble when they were in town. He had a band with Ronald Baker and Nicola Sabato playing the music of Frank Sinatra ; and also beautiful trio with Mourad Benhammou and Mathias Szandai… He played alongside Archie Shepp for many years and also with Marion Brown, Yusef Lateef, Gildas Scouarnec and Steve McCraven. Before his time in Paris, he had played with Thomas Chapin, Attila Zoller, Ray Copeland, Jimmy Knepper, Benny Waters, Al Cohn, Arthur Blythe…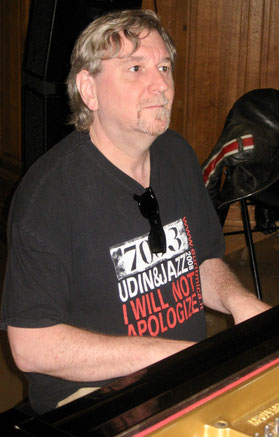 Obviously, Tom simply soaked in all that, building his own jazz vocabulary. He has so much music in him. My feeling was that he had reached a point where he had his own musical world, a fascinating balance between straight and quirky lines. He reminded me of Kirk Lightey in that respect, of Mal Waldron and Monk too, and Kenny Barron and John Hicks. His world was very diverse. Swing with enigmatic angles and blues undertones—even when he played classical music. He was always extremely musical in his playing  and he never let formalism get in the way—his musical intelligence remained based on an emotional approach. Big-hearted and soulful, his music was witty and full of unexpected twists and turns. A stylistic oddity, he generously spiced up his expression with unpredictable phrases. There was always something happening when he played.
Born in 1957 in New York, Tom McClung had spent his childhood in Amherst, Massachussets and no doubt you will read his complete obituary in Jazz Hot, with a list of all his accomplishments. But what I remember is of course the most elusive part of the man, the one that can never get written down—his demeanour, his façon d'être, his dry humour, his quiet charm, his gentle smile.
We miss him already. And I already know I'll still want to call him for a gig.
Jean Szlamowicz
Our deepest sympathy goes to his wife Anne.
With Wayne Dockery and John Betsch; with Nicola Sabato (b), Ted Curson (tp) and Vincent Frade (dm); at the Sorbonne (©Ph. Chagnon); with Peter Giron (b)
Spirit of Jazz présente…
Ricky Ford's Power Quartet au Sunside, vendredi 7 octobre 2016!!
Ricky Ford has played with Charles Mingus, McCoy Tyner, Abdullah Ibrahim, Roy Hargrove, Milt Hinton, Jaki Byard and many more. He has been developing his own musical world for years in duets, big band, sextet, quartet, tackling swing, sacred music, standards and creating a very rich universe all his own. Based on his larger-than-life sound rooted in furious swing, his music is an engulfing cascade of tenor madness.
Here and now with his Power Quartet !!!!   Be there, y'all!!
Tarif préférentiel 20€ au lieu de 25 € avec le code promo 20RF7 sur le site http://www.sunset-sunside.com
21h00 au Sunside, 60 rue des Lombards, 75001
On piano, the extraordinary colourful Ronnie Lynn Patterson brings a special sonic background to the quartet.
On bass, Darryl Hall is a groove-maker like no other. Hailing from Philadelphia he has played with Ravi Coltrane, Carmen Lundy, Kenny Barron, Regina Carter, Dianne Reeves… One of the most melodic and swinging bassists today. Logically one of the most sought-after.
With veteran drummer John Betsch (Mal Waldron, Steve Lacy, Jim Pepper, Ted Curson) providing the pulse, the music is sure to soar to incredible heights of artistic engagement. 
Sarah Thorpe, Tribute to Nina Simone, Festival Jazz Vocal, le 2 juillet 2016 au Sunset !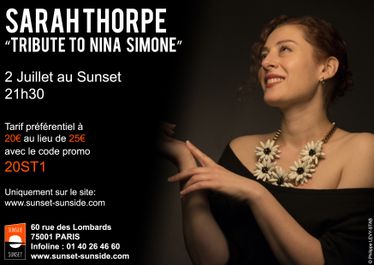 Sarah Thorpe Sings Nina Simone
Dans la foulée de son premier album, Never Leave Me, Sarah Thorpe a choisi d'évoquer l'univers de Nina Simone, entre swing et soul, sensibilité et hardiesse, de "Feeling Good" à "Don't Let me Be Misunderstood". Grâce à une voix touchante, pleine de feeling, un répertoire entre rhythm and blues funky et ballades sensuelles, valse jazz et swing moderne, Sarah Thorpe montre une conviction énergique qui parvient à un équilibre entre émotion et vigueur. Au carrefour de la métamorphose et de l'hommage bluesy, entre finesse et ferveur, une découverte immanquable !
Sarah Thorpe (voc), Olivier Hutman (piano), Michel Rosciglione (contrebasse), Philippe Soirat (batterie)
Sunside, 60 rue des Lombards, 75001, Paris
Réduction de 5 € avec le code promo 20ST1
Réservation des places : www.sunset-sunside.fr
Retrouvez les vidéos de Sarah Thorpe et de son sextet sur le titre de Nina Simone "I'm Gonna Leave You"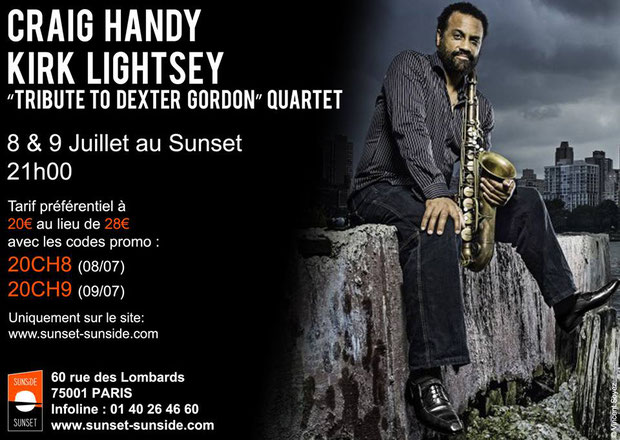 Nouvelle production Spirit of Jazz Records !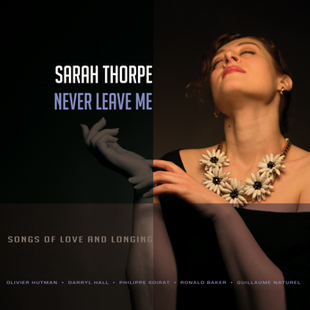 EN VENTE DANS NOTRE BOUTIQUE

Premier album !

Sarah Thorpe, la nouvelle voix de la scène parisienne, est entourée de musiciens d'élite ayant accompagné Dianne Reeves, Michel Legrand, Anne Ducros ou Kenny Barron… Avec sa voix touchante, pleine de feeling, entre fragilité et puissance, elle revisite  un répertoire de joyaux mélodiques, entre rhythm and blues funky et ballades sensuelles.
Vivifié par le groove, Never Leave Me raconte de nombreuses histoires d'amour, de la rencontre à la rupture en passant par d'énigmatiques entre-deux.
Attentive au sens des mots, Sarah Thorpe donne corps à toutes ces histoires : la pop jazzifiée de « Jive », le standard transfiguré « Mack the Knife », la véhémence bluesy de « Gonna Leave You », la nostalgie de « The End of the Line »… du groove à la tendresse, Sarah Thorpe dévoile toutes les facettes de son expression.
Un premier album d'une rare maturité!
Spirit of Jazz Booking
Pour les festivals, clubs de jazz et autres programmateurs, Spirit of Jazz propose de belles affiches dans des styles variés.

De grands noms du jazz comme Ricky Ford et son Power Quartet consacré à Monk et Mingus ou de nouveaux noms de la scène jazz comme la très élégante et funky Sarah Thorpe …
 L'enthousiasme du swing est porté par le nouveau quartet de Nicola Sabato avec le vibraphoniste Jacques di Costanzo pour une musique débordante d'un groove rafraîchissant ou par le quintet du trompettiste et chanteur Ronald Baker avec un beau programme autour de Nat King Cole.
Le trio du pianiste Olivier Hutman avec Darryl Hall et Steve Williams est emblématique d'un jazz raffiné, moderne et inspiré. L'art du trio célébré avec un très grande classe !
 L'esprit d'un jazz international explorant des couleurs variées est exalté par le Spirit of Life Ensemble de Daoud-David Williams et ses rythmes latins, ainsi que par l'Afro-Semitic Experience de David Chevan et Warren Byrd unis par le gospel et la musique de synagogue.
De nombreuses autres affiches sont possibles car nous travaillons régulièrement avec des artistes de renoms comme Kirk Lightsey, Harry Allen, Michel Pastre, Sean Gourley, Aurore Quartet, William Chabbey, Sylvia Howard…
De nombreuses autres affiches sont possibles car nous travaillons régulièrement avec des artistes de renoms comme Kirk Lightsey, Harry Allen, Michel Pastre, Sean Gourley, Aurore Quartet, William Chabbey, Sylvia Howard…