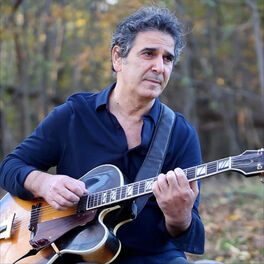 6 octobre 2021
19h30
Entre bebop et bossa, le guitariste new-yorkais présente son nouvel album chez Dot Time Records avec une rythmique  splendide: 
Olivier Hutman: piano
Darryl Hall : contrebasse
Steve Williams: batterie 
Le remarquable musicien qu'est Roni Ben-Hur possède un parcours peu commun. D'origine tunisienne, né en Israël dans le désert en 1962, il part pour New York en 1985 et reçoit l'enseignement de Barry Harris. Il se plonge alors dans le grand bain du bebop aux côtés du saxophoniste Cecil Payne, du pianiste John Hicks, du contrebassiste Walter Booker. Il enregistre aussi avec de la musique brésilienne avec le légendaire batteur Duduka Da Fonseca et le grand contrebassiste Santi Debriano.
Son dernier album, Stories, est une belle rencontre avec le pianiste George Cables, la trompettiste Ingrid Jensen, le batteur Victor Lewis et son complice le contrebassiste Harvie S.
Pour cette soirée de haut vol, il sera accompagné d'un soliste et arrangeur renommé en la personne d'Olivier Hutman (Clifford Jordan, Dee Dee Bridgewater, Charle Aznavour, Michel Legrand…), d'un contrebassiste de référence, Darryl Hall (Kenny Barron, Dianne Reeves, Ravi Coltrane, Regina Carter…) et du très illustre Steve Williams (Shirley Horn, Monty Alexander, Freddie Hubbard…).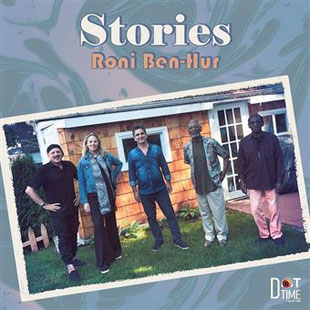 Jazz Times April 2021, review by Philip Booth
There's something refreshingly unhurried about how the program of music unfolds on Stories, the latest collection of original compositions and creative arrangements of others' tunes from Roni Ben-Hur. In keeping with the album's theme, the varied tunes here point to the true-life tale of the guitarist's long and impressive career, from his origins as the youngest of seven children from a small desert town in his native Israel to his 1985 arrival in New York City and his subsequent 35-plus years' work as a front-rank performer and dedicated jazz educator. And, on another level, many of the solos here—by Ben-Hur, trumpeter Ingrid Jensen, pianist George Cables, and bassist Harvie S—benefit from a distinctive storytelling quality. 
The leader points to his cultural heritage with three pieces, starting with opener "La Serena," a haunting Sephardic folk song sung in the ancient Jewish Ladino dialect by Magos Herrera. Its melody is followed by the first of Ben-Hur's many searching, fleet-fingered improvisations and typically brash, inventive solos by Jensen and Cables. "Ha'omnam," sung by Tamuz Nissim and built on lyrics by Hebrew-language poet Leah Goldberg, thrives on a lilting theme, a rolling bossa groove and flickering guitar, and "A Redoblar," also sung by Herrera, draws from Victor Lewis' understated propulsion, a melodic six-string turn, and an extended romp by Jensen.
Ben-Hur contributes two originals: pretty ballad "But I Had to Say Goodbye," a well-appointed quartet piece offering the guitarist and Cables much room to shine, and "Ma'of," a tune with a sprinting melody penned for its writer's two daughters. Muted trumpet limns John Hicks' ballad "After the Morning." And Cables' closing "Melodious Funk" is a Monk-inspired gem with a descending head, quirky twists, and appropriately against-the-grain piano, trumpet, guitar, and bass solos. It makes the perfect nightcap for this set of uniformly engaging stories.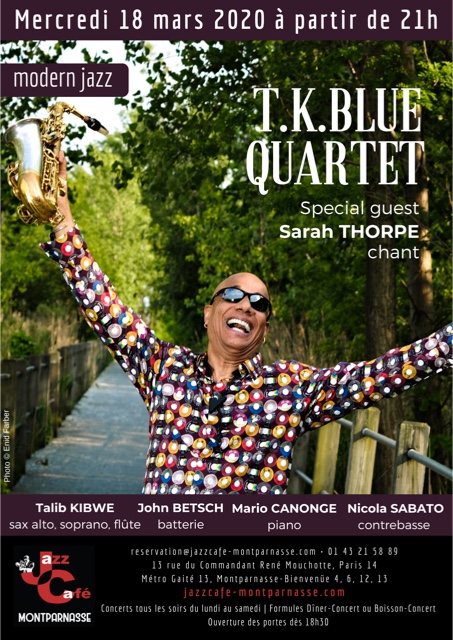 Special Projects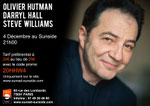 L'insaisissable pianiste OLIVIER HUTMAN est l'une des grandes figures du jazz français. Il offre aujourd'hui son art du trio avec l'enthousiasme de sa créativité et l'art consommé d'un homme d'expérience. Ses rencontres vont de Henri Salvador ou Michel Legrand à Clifford Jordan et James Moody, en passant par Stéphane Grapelli, Christian Escoudé, Dee Dee Bridgewater ou Roy Hargrove.
Entre Herbie Hancock et McCoy Tyner, mâtiné d'un romantisme mélodique évoquant Bill Evans, Olivier Hutman est un performer d'une belle imagination. Totalement classique et radicalement contemporain.
Il dialogue avec le groove du grand musicien de Philadelphie DARRYL HALL (Prix Thelonious Monk, Dianne Reeves, Bireli Lagrene, Kenny Barron, Regina Carter, Ravi Coltrane, Carmen Lundy). Aux baguettes, STEVE WILLIAMS, qui fut longtemps le batteur de attitré de Shirley Horn, est l'accompagnateur idéal, capable de force et d'écoute, d'élégance et de dialogue.
Le must du trio !
Sunside : 60, rue des Lombard - Paris 1er / 4 décembre 2016, 21h00
CODE PROMO : 20HHW4
Réduction de 5€ sur chaque place réservée sur internet : sunset-sunside.com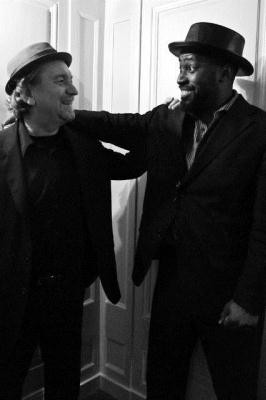 TOM McCLUNG & JEAN-JACQUES ELANGUE

octobre 2013, Eglise Bon-Secours, Paris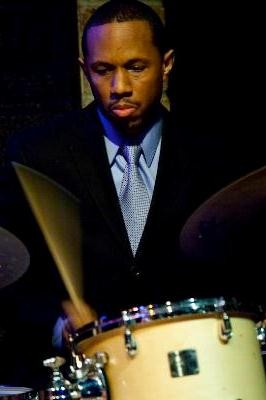 WILLIE JONES III QUARTET

mai 2013, Sunside, Paris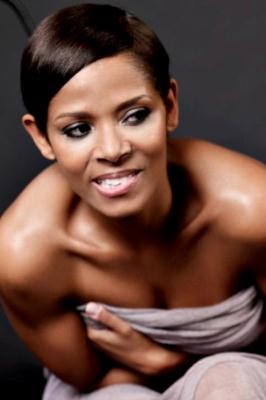 JOE MAKHOLM et PETER GIRON invitent LAÏKA

novembre 2012, Château d'Arnouville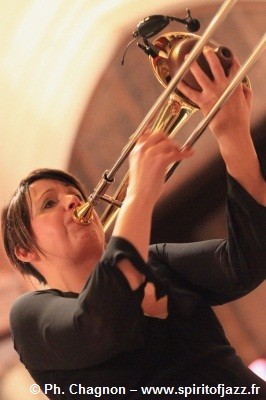 SARAH MORROW TRIO feat. RHODA SCOTT

décembre 2010, American Church, Paris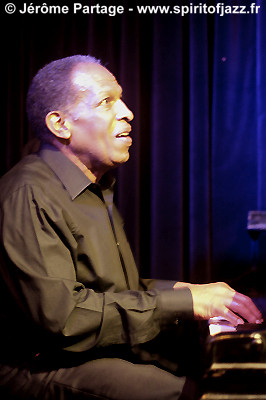 MICHEL SARDABY TRIO + GUESTS

octobre 2010, Le 9 Jazz-Club, Paris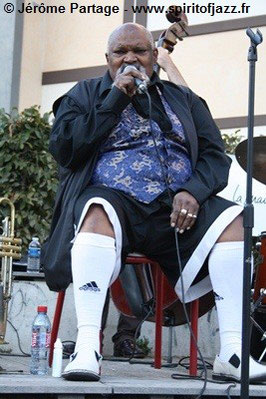 TED CURSON QUARTET

août 2010, Jardin Folie-Titon, Paris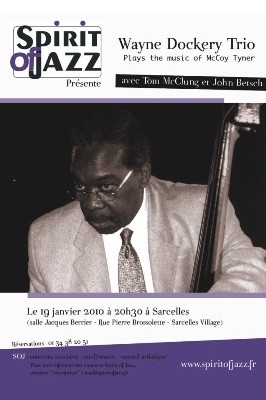 WAYNE DOCKERY TRIO

janvier 2010, Salle Jacques-Berrier, Sarcelles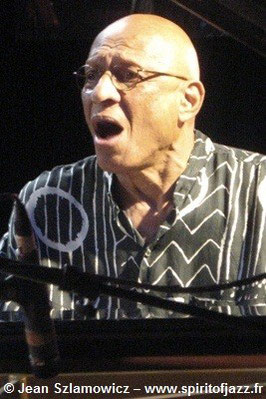 KIRK LIGHTSEY PIANO SOLO

octobre 2009, Eglise Bon-Secours, Paris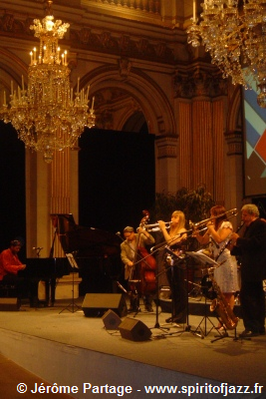 AFRO-SEMITIC TOUR

juin 2009, Paris
HARRY ALLEN QUARTET

avril 2009, Mairie du 13e, Paris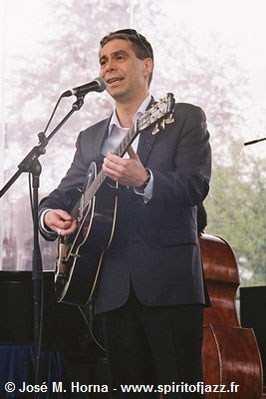 FESTIVAL DES AMERICAINS A PARIS

avril 2009, Jardin d'Acclimatation, Paris