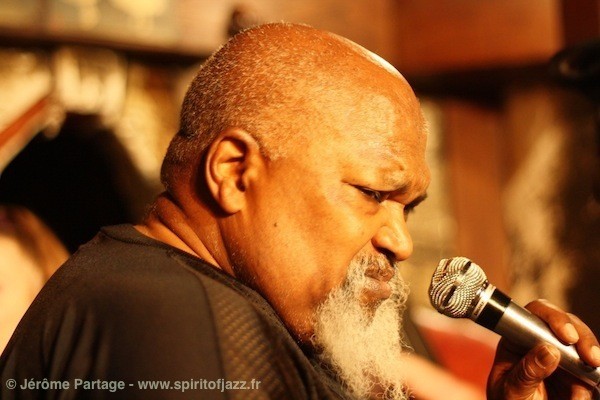 Tears for Ted
In September 2008, Spirit of Jazz was fortunate to organise its first concert with Ted Curson. It was a tremendous success with more than 700 people cheering to Ted's music. Ted was not only a legendary musician, he was a really soulful character, a driving force— and a friend. He remains the first inspiration for our Spirit of Jazz.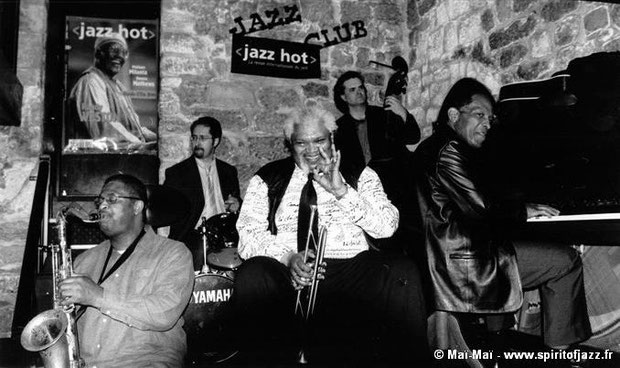 Ted Curson was a force of life, a swinging hurricane in his own right. He passed away on Nov. 4th 2012 just as he was releasing a new album recorded in Paris. A formidable trumpet player, he was always touring throughout the world, meeting new friends and sharing great stories. The warmth he displayed in his playing and in his life will be sadly missed.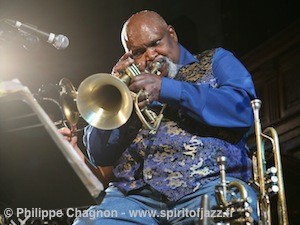 Trumpet legend Ted Curson stands as the epitome of an era — the 1960's when jazz balanced swing and cutting-edge audacity with passion. No wonder he chose to play the music of Charles Mingus, whose fiery band he played with alongside no less than Eric Dolphy and Bud Powell (1960, Live in Antibes). True to the Mingus legacy, Ted Curson played this music according to his own agenda, showcasing his unique sound and brash personality. He mixed bebop energy with lyrical balladry, carrying the torch of jazz with biting bravado.
Born in 1935 in Philadelphia, Ted Curson displays an intriguing musical personality. His resume includes playing with avant-garde giant Cecil Taylor or composing music for Italian film director Pier Paolo Pasolini. He could shift from Ray Charles to free jazz, from piccolo trumpet to scat singing without flinching.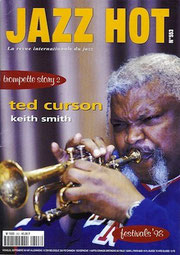 Educated at Mastbaum High School and Granoff Musical Conservatory, he came to New York following the advice of MILES DAVIS himself in 1956. He then became a distinguished member of the CHARLES MINGUS band, really becoming his own man and bringing his own special brand of expression, a vivid blend of dissonance and melody. Ted's assertive soloing was in synch with Mingus's forceful energy, in line with the times and the ebullient tension between bebop roots, church music, the blues and the new sounds that they helped define.
Ted also played with ERIC DOLPHY, BOOKER ERVIN, MAL WALDRON, PHILLY JOE JONES, MAX ROACH, JOHN COLTRANE, ARCHIE SHEPP… He co-founded the splendid TED CURSON-BILL BARRON QUINTET in the 60's, with whom he recorded some beautiful albums (1961, Plenty of Horn, with Kenny Drew, Roy Haynes, Jimmy Garrison; 1964, Now, Hear This! with Kenny Barron et Dick Berck).
Ted Curson was not only a great soloist but he was also the unsung member of historical horn sections on world hits recorded with LITTLE RICHARD (« Tutti Frutti »), ARETHA FRANKLIN (« I Say a Little Prayer »), JAMES BROWN, ETTA JAMES… He even played with JIMI HENDRIX whom he'd met playing with Lloyd Price — and refused to join him on a gig that would have taken him to… Woodstock !
He travelled around through the 70's making some serious music with Pop Wine (1971), Cattin' Curson (1973), Jubilant Power (1976, with Chris Woods and Nick Brignola).
Ted Curson was also a great entertainer — if you've heard him live you know what I am referring to — and for eight years during the 80's he hosted the Blue Note jam-session in New York. He then became a prominent member of the SPIRIT OF LIFE ENSEMBLE, Daoud-David Williams's smoking band from Jersey City frequently heard in Paris clubs. Alongside the late vocal legend JOE LEE WILSON (1935-2011), a like-minded personality straddling the border of blues and free jazz, he became the star of that band. Ted kept recording, with the fantastic trombonist Bob Ferrell (2002, Face to Face, with Joe Ford, Michael Cochrane, Calvin Hill and Yoron Israel), with the Spirit of Life Ensemble (1998, Collage; 2000, Twenty-Five; 2001, Live au Duc!; 2006, That Healin' Feelin'; 2008, Planet Jazz) and occasionally with local players, such as altoist Pierrick Pédron (2006, Live at the Sunside) or with the Finnish Clinic Sextet (2007, Studio Live).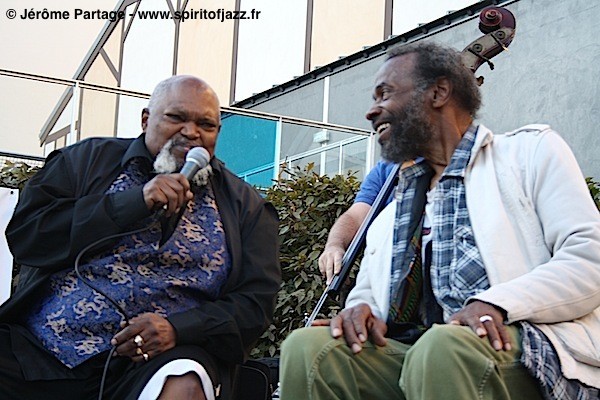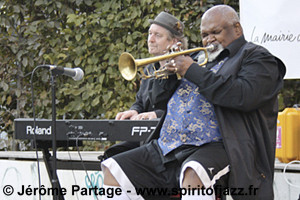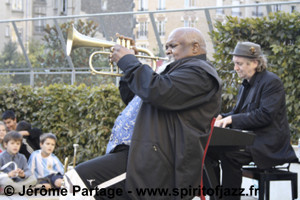 A most original and adventurous spirit, Ted Curson was a unique stylist whose mixture of angular energy, straight-ahead balance and blues explosion always left room for surprising twists. His insatiable musical appetite made him push the envelope any time he played, renewing himself with larger-than-life humour — the sign of a jazz artist fully dedicated to his music.
A bold artist in true Mingus fashion and charismatic figure, Ted Curson was in love with the music and kept playing till the end, with the luminous spirit and youthful energy that will remain the true essence of his legacy.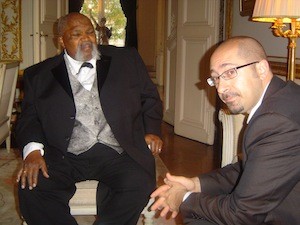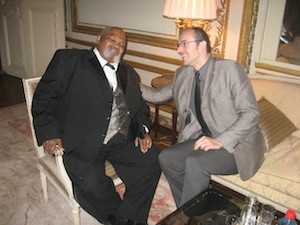 Ted Curson with Spirit of Jazz' staff